05 Dec

10 Christmas Shopping Safety Hacks

STORY OF THE DAY

"It was suggested to Christopher Columbus that another explorer would have discovered America, if he had not. In response, he issued a challenge to make an egg stand upright. Only he, by flattening one end, succeeded. It was possible for others but it was he who found the way."

We've all fallen victim to one or the other scam. People have been trying to deceive others since the dawn of day. From the King of Africa who is still trying to convince us to westernunion him some cash, to card cloning devices attached to ATM machines (here's how to spot them), to fake onlinebanking interfaces, to crooks using 30€ card reading equipment to swipe money off your contactless cards as you walk (here's that). Hackers and frauds are forever adapting and changing.

With the boom of eCommerce in the last two decades there's been a new demand for safe payment platforms and 3-party solutions. Only those who were able to keep up with the customers wishes for a faster and more personalised shopping experience made the race to the App collections on our smartphones today.

Heres our Top 10 of the most popular and the newest payment trends and how to stay safe using them:
Cash
Bankomat & Contactless
Credit cards
PayPal
Samsung Pay
Satispay
Apple Pay
Google Wallet
TransferWise
Digital Currencies
1. CASH
This old lady came into the bank one day to withdraw her whole account. The bank employees breaking and bending and after 300 calls made it possible to finally present her with some suitcases of cash. She said, thank you, I just wanted to check if it was still there, you can put it back now.  Some still seem very attached to cash and the anonymity it provides. Or because they hate banks and prefer hiding it in their mattresses. A lot of places seem to be only accepting cash, but did you know that since the rollout of contactless payments even the 80 year old butcher downstairs has finally accepted that the future is coming?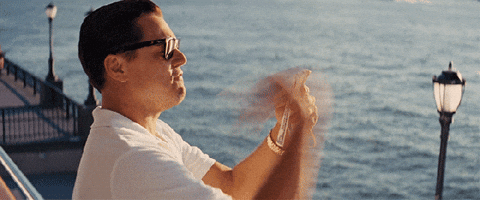 2. BANKOMAT & CONTACTLESS
Pay up to 25€ as you go with no Pin, no Signature, no ID card! What a feature! What freedom! What an easy way to comment fraud! In the crowds of Christmas Shopping it is better to either keep your contactless cards in a protection sleeve or put it together with a bunch of other contactless cards to cause signal interference in case the crooks mentioned above are out and about with their card reading equipment. Check your bank statements regularly and if you're too lazy or forgetful to do that download your bank's App and activate the notifications for every transaction made. Not only will you be able to identify wrong transactions immediately but it will also bring back a sense of reality to your spending habits. Those 435€ spent at IKEA? Yep, that was me, damn it.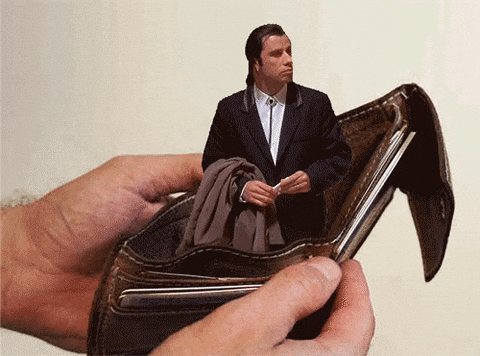 3. CREDITCARDS
Transactions linked to your traditional credit cards provide an insurance for every wrong transaction made. You just call your bank and tell them this hasn't been you buying that Ferrari in Bangladesh and they will refund you the money. Some companies are even so thoughtful hat they block your card while you are on holiday in Thailand thinking that can't possibly be you. It is quite easy to steal your credit card details so make sure to activate the notifications on your App here as well, never use open wifi networks for transactions and make use of multi-factor authentications. Visa has rolled out amazing wearables for their athletes at the Winter Olympics this year: contactless gloves and stickers. These wearables allow you to make a purchase swiping your wrist or your sunnies. Creditcard underwear? What a time to be alive! Plus side: thieves won't know which part of your outfit are in fact credit cards.
4. PAYPAL
The good old PayPal deserves some credit for being so much more than an online payment tool. It was able to extend the online marketplace to non-credit-card users and vice versa extend the marketplace for small pop-up-shop owners to the credit card world with their smartphone card readers. With their MoneyPool function you can collect money from friends and family for shared Christmas presents or split the bill of last nights Christmas dinner.Simple and fast, but always remember to avoid open wifi networks for any kind of transactions.
5. SAMSUNG PAY
Using a technology called Magnetic Secure Transmission Samsung Pay essentially allows your phone to mimic a physical card swipe, allowing you to pay anywhere you would usually pay with a credit or debit card. This means that Samsung Pay does not require businesses to be participating merchants in order for users to use the app to make payments. This gives the application a big edge over competing payment applications, however, its limitation to Android users cuts out a significant portion of the consumer market.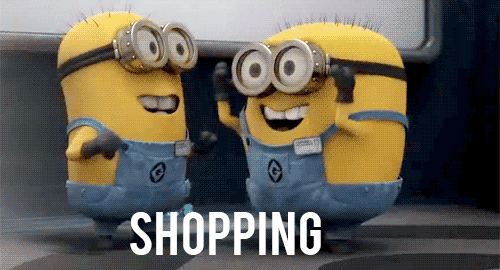 6. SATISPAY
This mobile payment platform utilizes QR codes to allow users to make payments at local businesses by simply scanning their mobile device. In addition to making payment quick and easy for customers and business alike, Satispay users can obtain new user discounts when shopping at a business for the first time. In return small business owners can offer a payment alternative without worrying about hidden costs or excessive commissions.. The app is free and only requires users to link up a bank account for initial transactions.
7. APPLE PAY 
Apple Pay is a contact payment technology as which pulls your credit cards, debit cards, and other payment data from the Wallet app, enabling you to use an iPhone or AppleWatch at store checkouts. Once you've made it through the setup and Apple has rolled out ApplePay worldwide (for example in Italy it is only available with an American Express card) you will enjoy the most unique way to sign off your purchases: only through facial recognition and fingerprint. No Pin or Password will allow you access. Safety hack: Don't lose your face.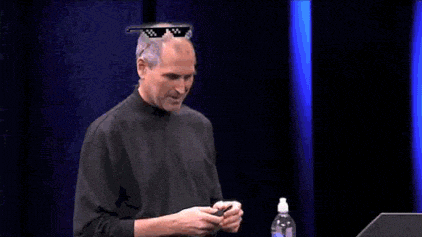 8. GOOGLE WALLET
Google has an app for almost everything these days, even if you don't visit Google Play. And with such intense integration with so many facets of your online experience,  you better believe that they're in the money transferring game. With Google Wallet you send people money to their emails or phone numbers. Recipients get notified by e-mail and then go through a process to verify their identity to accept the money. If this sounds like your speed, give it a go, but the other apps seem like faster ways to pay with your smartphone.
9. TRANSFERWISE
This clever crowd-powered currency swapper will not only charge you much lower fees than a bank, but will give you a much better exchange rate too (up to 8x cheaper!). This financial sorcery is actually deceptively simple — when you make a transfer, the money never leaves its country of origin. Your deposit is matched with another in your recipient's country, and sent out domestically. A usability dream, TransferWise's app will have you flinging payments around the globe in minutes.
10. DIGITAL CURRENCIES (OR CRYPTOCURRENCIES)
If you want to go full futuristic you might have to hold your socks for a little while longer. Though there is no doubt that bitcoin & co will in some way join the world of Zalando & friends.